Group Fun & Premium Areas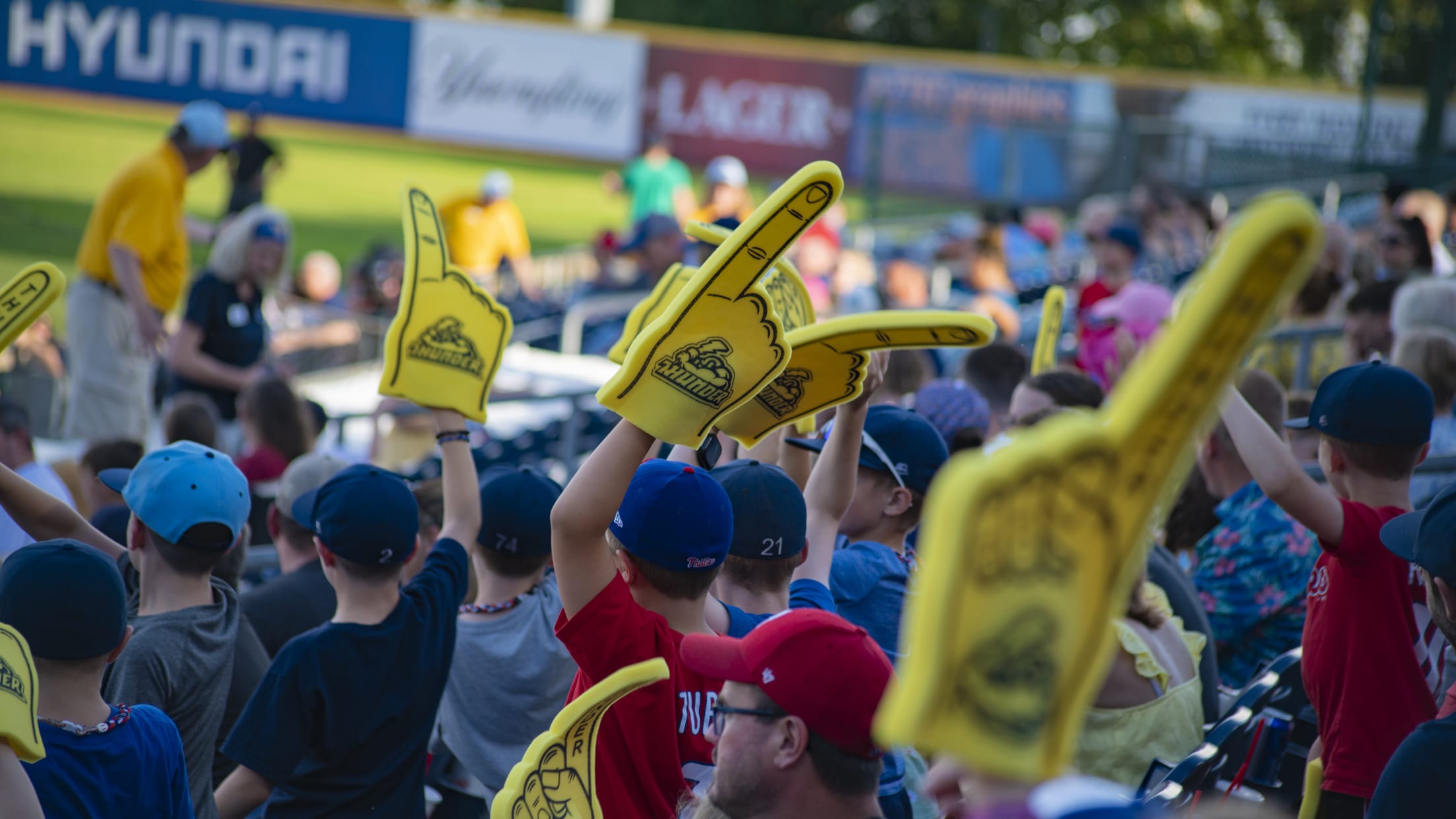 Stadium Seating
For 20+ fans
Group rate on tickets
Scoreboard Recognition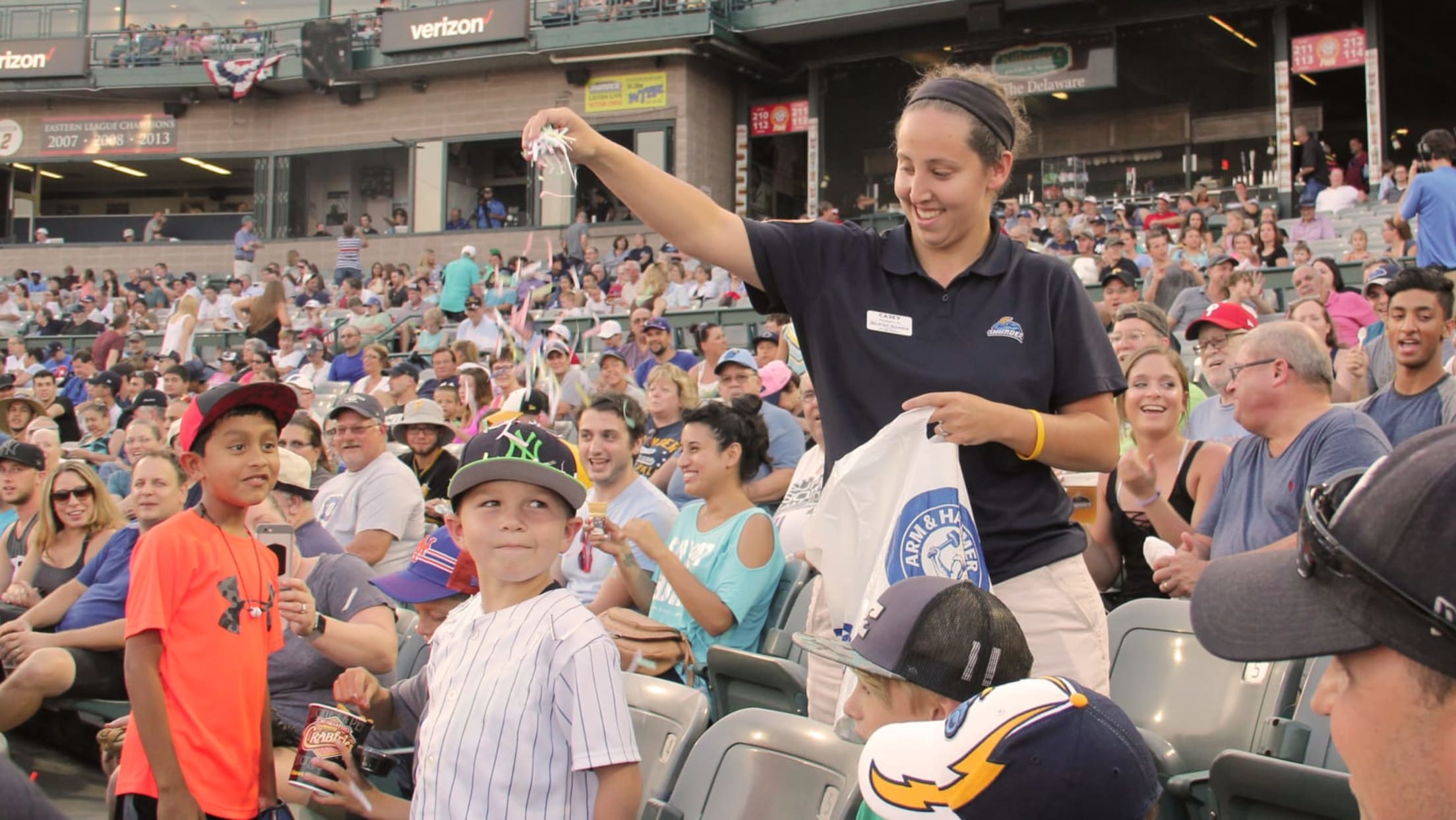 Birthday Celebrations
For 10+ fans
3 different birthday packages
Comes with food vouchers
Scoreboard Recognition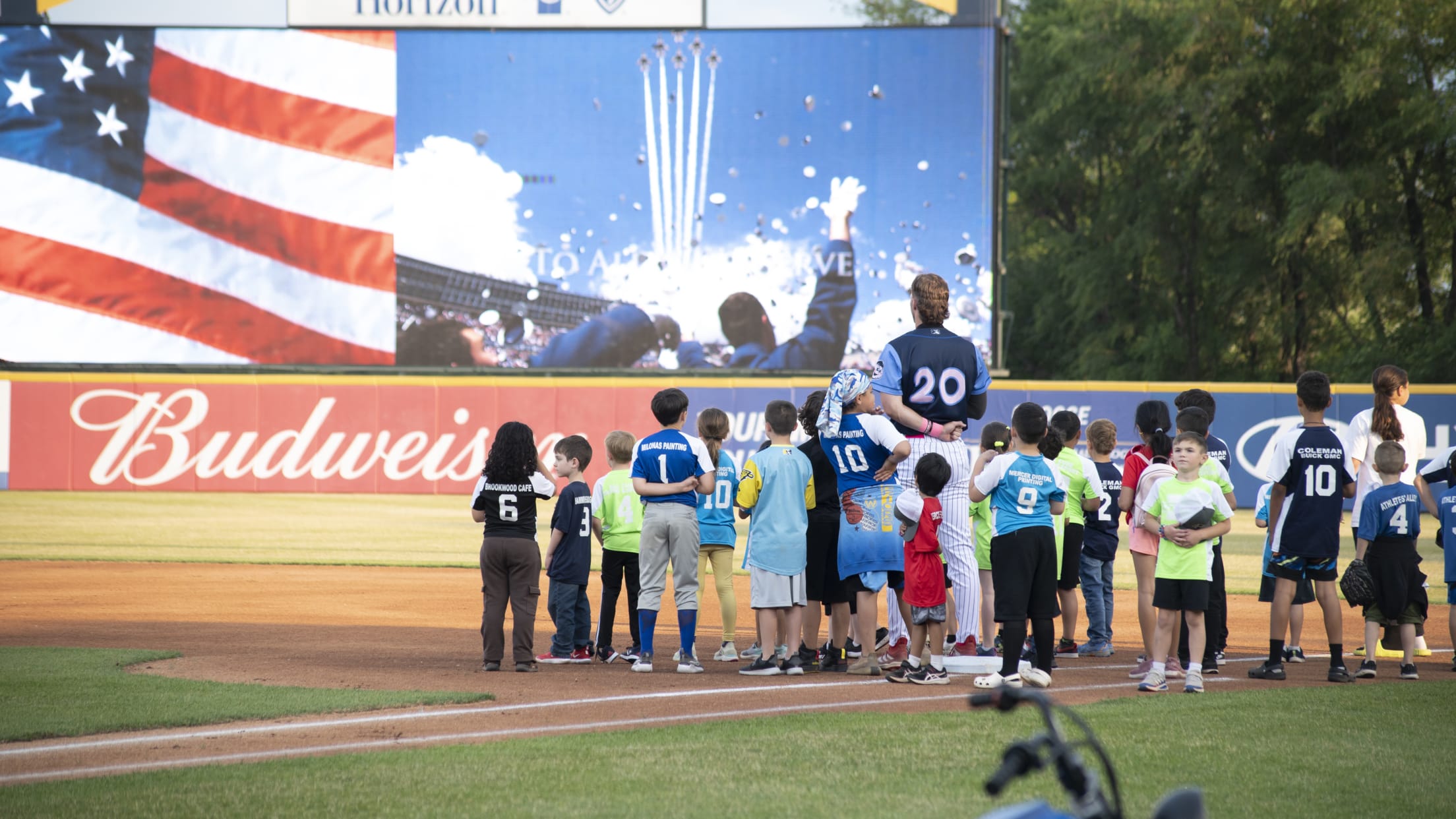 Team Outings
For 20+ fans
On-Field Recognition
Special group rate ticket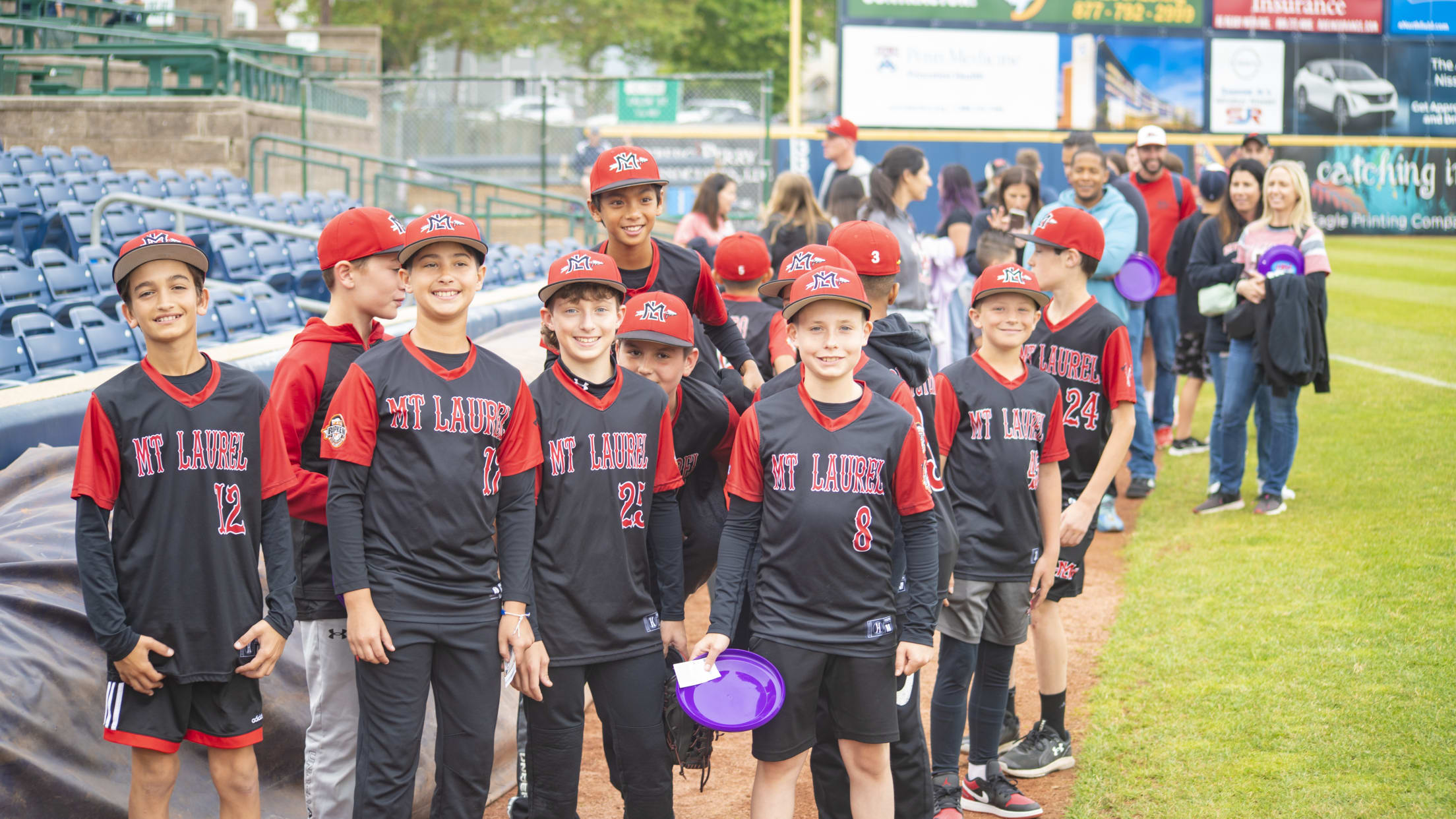 FUNdraising
For 125+ fans
Great for schools and non-profits
Scoreboard recognition
$7 tickets, you sell for $11
Luxury Suites & Premium Seating
Group Experiences
Want to add something extra to your Thunder outing? Ask your group representatives to secure one of these experiences for your group.
National Anthem: Start the game off on the right note by having your group perform the National Anthem in front of thousands of Thunder fans.
Pregame Performance: Perform this year's dance routine, show off your karate moves, or a song from this year's recital.
Pregame Parade: Have your team recognized by having a parade! Thunder fans will cheer for your team as you parade around the warning track during pregame!
Hi-Five Tunnel: Bring your team out to the ballpark to welcome the starting Thunder players to the field! Your team has the important task of getting the Trenton Thunder hyped up for their game with the opportunity to be up close to the action!
Field of Dreams: Bring your team out to Trenton Thunder Ballpark and they can be the Field of Dreams Team! Your team can run from the Thunder dugout and take their position on the field with the Trenton Thunder before the National Anthem.
Banquet Bash: Bring your team out to the ballpark and celebrate your great season! Your players will be recognized pre-game on the field with a trophy presentation. Each player will receive a special Thunder trophy and a voucher for a hot dog, popcorn and soda. Pricing: $15 per player ($8 for adult tickets)
Color Guard: Stand at attention and present our nation's colors during the National Anthem.
Group FAQs
Do I need to pay a deposit when reserving group tickets? When reserving a group outing, a 50% non-refundable deposit is due within two weeks of the reservation.
How long before the game can I increase or decrease the number of tickets for my group? If you would like to increase/decrease your group size, please contact your Thunder Group Representative immediately. If there is still availability, we will accommodate you with additional tickets. Reducing your group size must be done at least three weeks before your game date and must be done before final payment.
When is final payment due? Group tickets must be paid in full at least three weeks before your game date. This allows enough time for you to receive your tickets and distribute them to your group. If there are any last-minute additions to your group, please contact your group representative to check on availability.
Do small children need tickets? Children ages three and under do not need a ticket as long as they sit on their parent's lap.
When do I get my tickets? As soon as your group is paid in full, your tickets will be printed. You can either pick them up at the ballpark or we can mail them to you ($5.00 postage fee applies). If there are tickets you cannot distribute before the game, we can put any additional tickets at the Will Call Window either under the group's name or the individual's name.
Do the Trenton Thunder have anything to help me promote my group outing? If you would like a flyer to help promote your group outing, please let us know. We will email you a flyer with your group's information that can be hung in break rooms or on bulletin boards.
Can I bring food into the ballpark? Per League rules, no outside food or drinks are permitted inside of Trenton Thunder Ballpark. If you have a dietary need, please contact your Thunder Group Representative or stop by one of the Ticket Windows before entering the ballpark.
Can I get beer included with my group outing? Beer is not included in the price of your group outing but can be purchased on a cash basis. If you are looking to provide adult beverages for your group, we have Boomer Bucks available that can be used toward the purchase of beer. If your group is in either the NJM Insurance Group Picnic Area or Capital City Club, a tab can be run for your group.
Are there any special offers for groups? Vouchers for food and special merchandise pricing is available for groups. A complete list of group add-ons is available here.
What if it rains at my game? The Trenton Thunder makes every effort to play every home game. All updates regarding weather are displayed on the team website as soon as decisions are made. Please contact your group representative for more details on weather-related scenarios.
My tickets are being left at the Will Call window, where is that located? The Will Call Windows are located in front of the ballpark and are Ticket Windows #6 and #7.
How early can I get into the ballpark? The ballpark opens one hour before the scheduled start of the game.
Will everyone in my group get the giveaway item? Giveaway items are not held for groups. These items are limited, and a pre-announced number is distributed on a first-come, first-served basis at all ballpark entrances. Most giveaways are designated for a specific age group. To find out this information, call your Thunder Group Representative or check the promotional schedule.
My group has a first pitch representative, where should that person go? Please let your Thunder Group Representative know the name of your first pitch representative at least one week before your game. The first pitch representative should get to the ballpark at least 45 minutes before game time and meet in front of the ticket windows at the Yellow Cloudman Banner.
My group is participating in a pre-game performance, when should everyone get to the ballpark? If your group is participating in anything pre-game, the group should arrive at least one hour before the game. Your Thunder Group Representative will provide complete details.
My group is participating in something pre-game, where should everyone meet? There are designated meeting spots in front of the ballpark for certain pre-game activities.
Special First Pitch: Report to the Yellow Cloudman Banner.
National Anthem Performers: Report to the Red Slice Banner
Presenting the Colors (Honor Guard): Report to the Red Slice Banner
Pregame Parade or Field of Dreams: Report to the Blue Boomer Banner
When will my group's name go up on the scoreboard? Every group will have their name announced and displayed on the Left Field Scoreboard after the 3rd inning at your game.
How do I get to the ballpark? Click here for directions
How much does it cost to park? Parking at Trenton Thunder Ballpark is $5 per car (cash only). The parking lots are located in front of the ballpark, in the parking garage near Coopers Riverview, and across Rt. 29. Pre-paid parking vouchers are available, more information can be found here.
How much does bus parking cost and does the bus driver need a ticket to enter the game? Bus parking is free at Trenton Thunder Ballpark. Bus drivers need to purchase a ticket to enter the ballpark and should call in advance or get a ticket from the group they are coming to the ballpark with.