Ballpark Seating Information & Map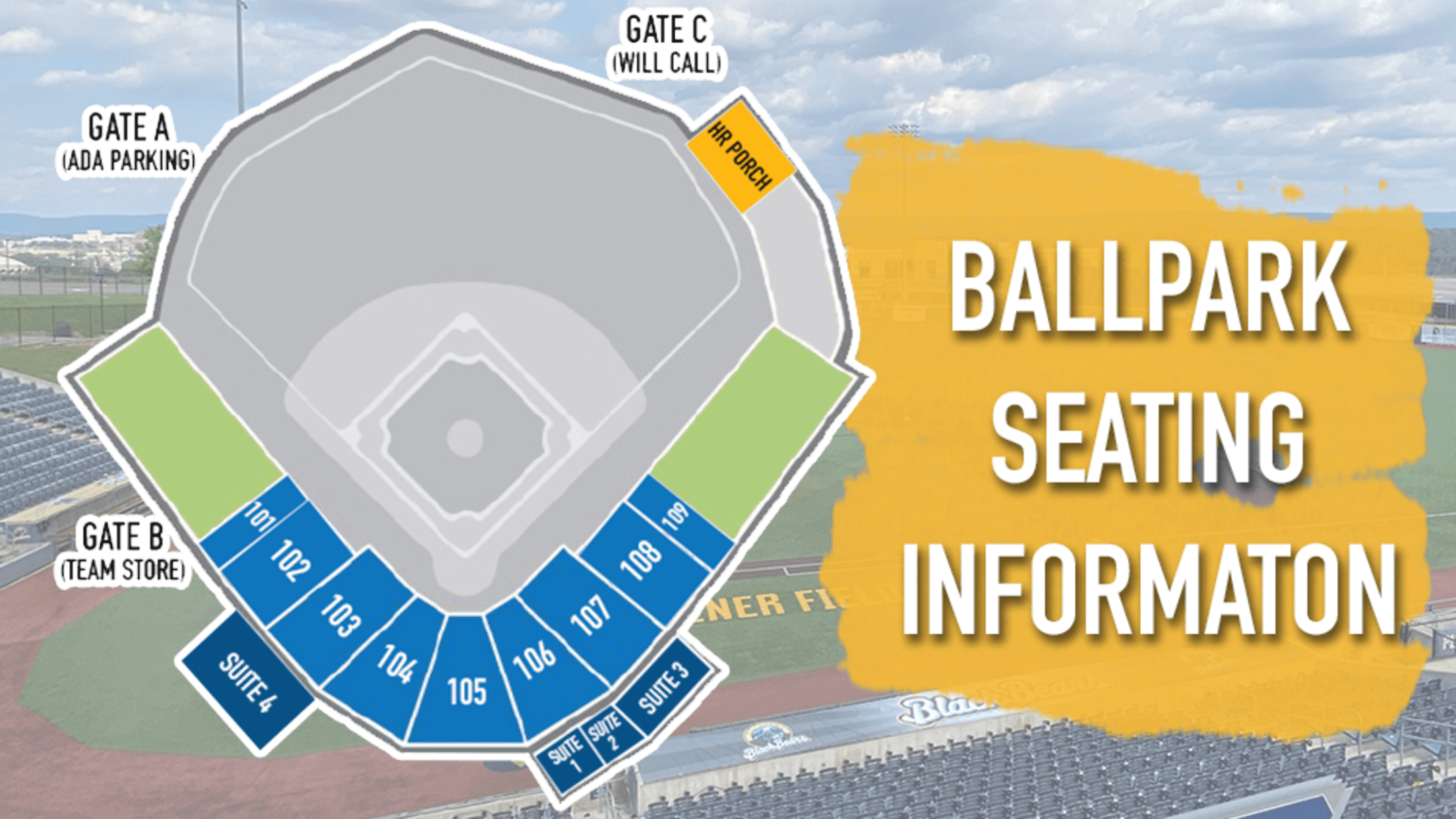 ADA/Wheelchair Accessibility: Row S in Sections 102 - 108 are designated as "ADA Accessible," with spaces to accommodate wheelchairs and companion seats.
Aisles: Located on either side of Sections 102 - 108, and on the right of Section 101 and on the left of Section 109. Aisles also run through the middle of Sections 104, 105 and 106.
Berms: Located to the left of Section 101 and to the right of Section 109 (green). Berm seating is not permitted during West Virginia Black Bears games.
Dugouts: Home dugout is located in front of Sections 108-109. The Visiting dugout is located in front of Sections 101-102.
Standing Room: Standing Room Only ("SRO") tickets are available for every game.
Suites: Suites are located on second level (Press Box level), above the concourse and bowl seating. The Home Run Porch is behind the home bullpen behind the right center field wall. For more information on suites, please visit the ticketing page.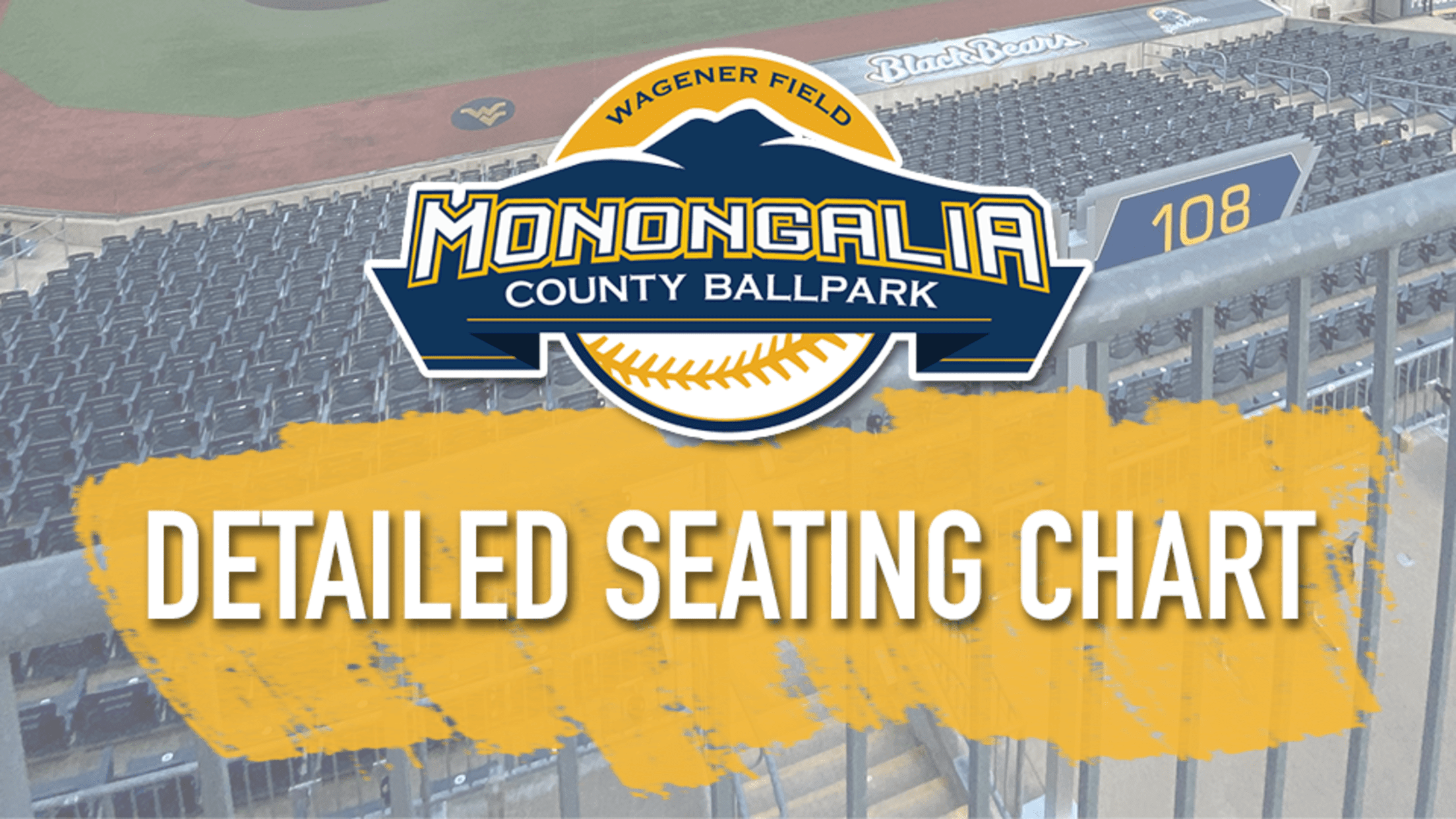 DETAILED SEATING CHART
Click to view a Detailed Seating Chart PDF: