The Black Bears adopted the clear bag policy for the 2017 season. The clear bag policy reflects an overall policy at Monongalia County Ballpark and also applies to West Virginia University's baseball season.
Exceptions are made on a case-by-case basis.
For a complete collection of ballpark information, please click HERE.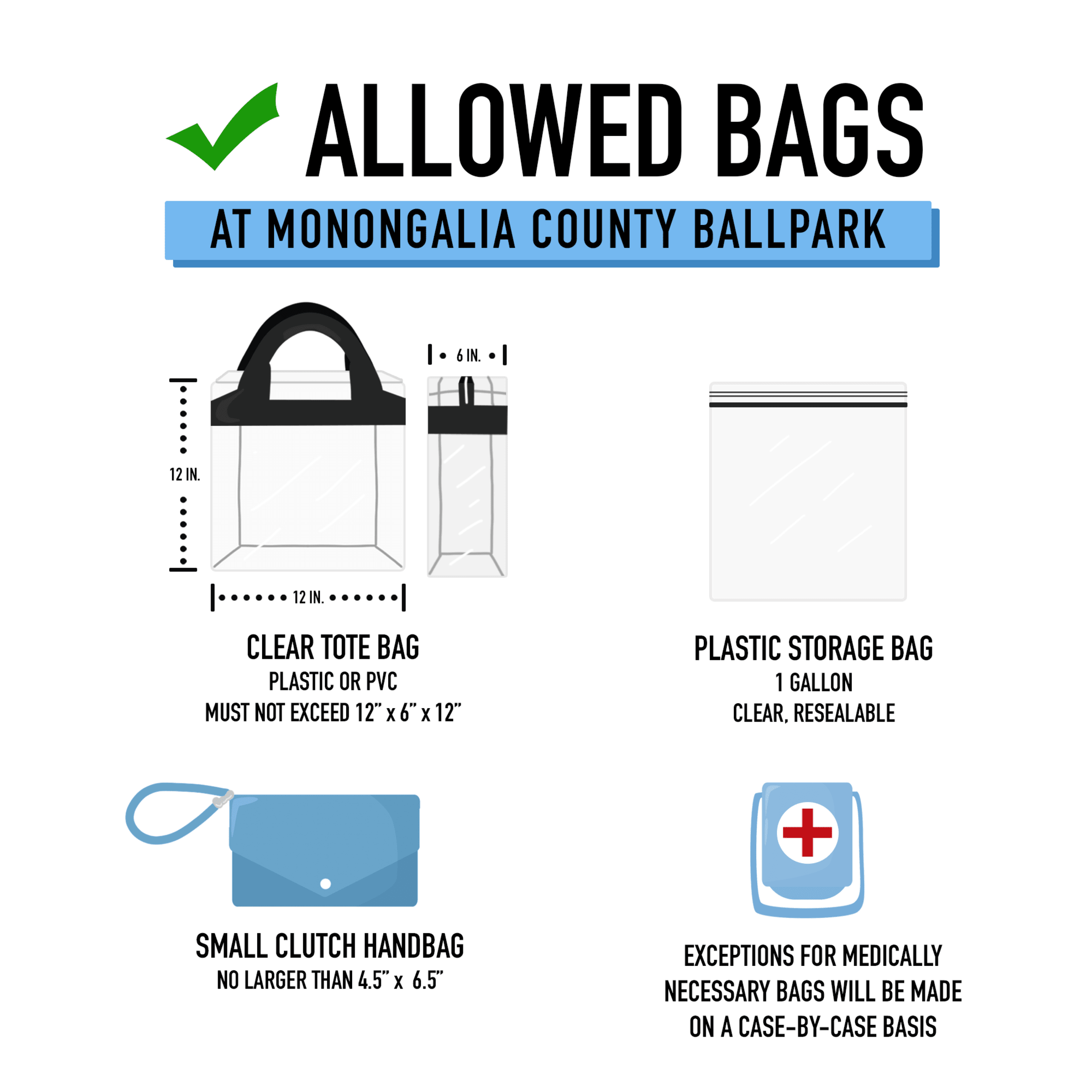 The following bags are allowed at Monongalia County Ballpark:
Clear bags, Plastic or PVC, that do not exceed 12" x 6" x 12" in size (30.5 x 15.25 x 30.5 cm)
One (1) gallon plastic storage bags
Small bags or clutches that do not exceed 4.5" x 6.5" in size, with or without a handle or strap
All medically necessary bags will be evaluated on a case-by-case basis. No medical bags may be brought into the facility without a bag-tag issued at the gate on Black Bears game days. Please note that all bags may be inspected at any time.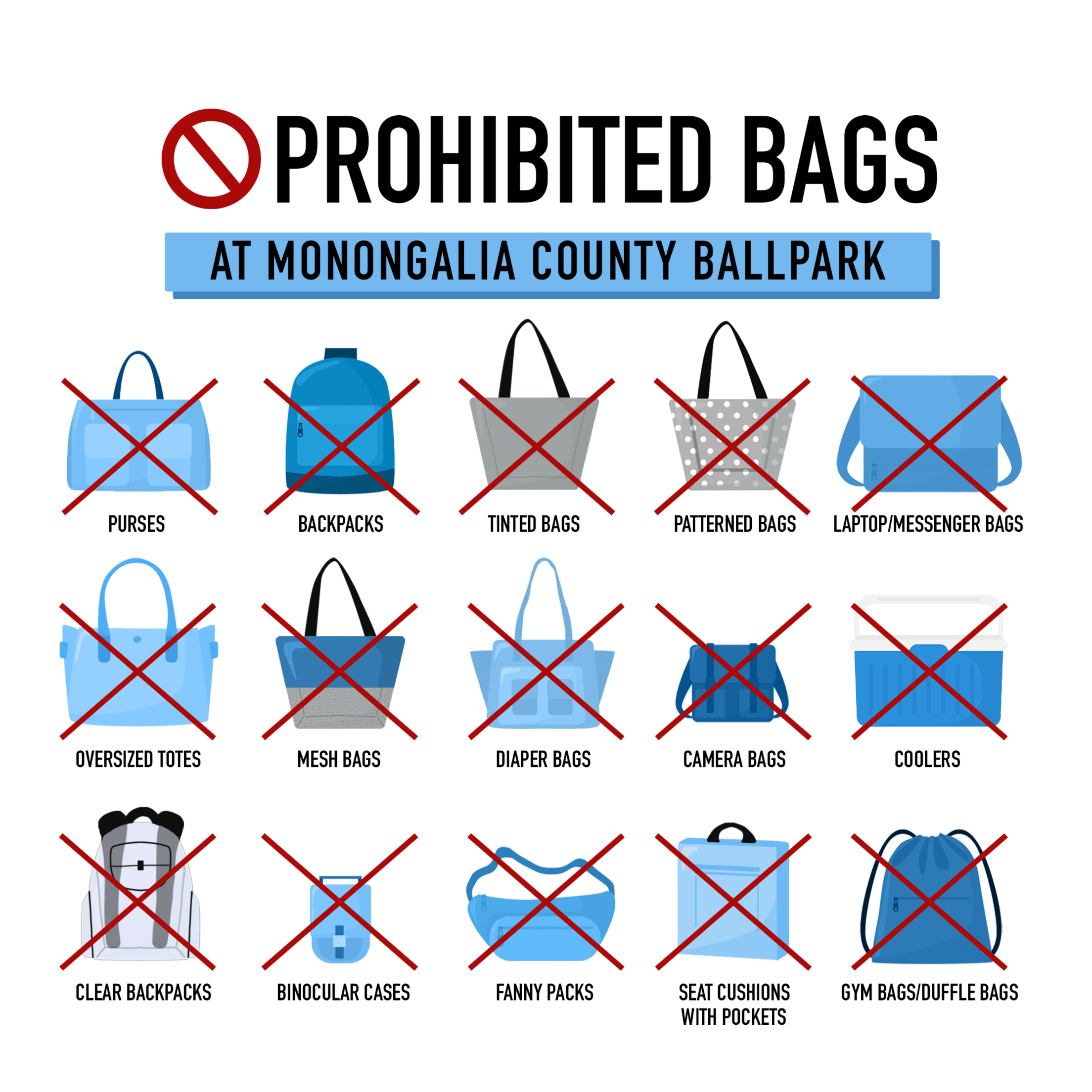 The following bags are prohibited from entry:
Purses or handbags
Backpacks
Tinted clear bags
Patterned clear bags
Laptop or messenger bags/briefcases
Oversized totes
Mesh bags
Diaper bags
Camera bags
Coolers
Clear backpacks
Binocular cases
Fanny packs
Seat cushions with pockets
Gym bags or duffle bags
Exceptions are made on a case-by-case basis. For more information, please contact us.